Giving Homebase admin access to your Quickbooks Online account is easy! Follow the steps below and let our team know if you have any questions.
Log into your Quickbooks Online Owner's account.
Step 1: Click on the Settings Gear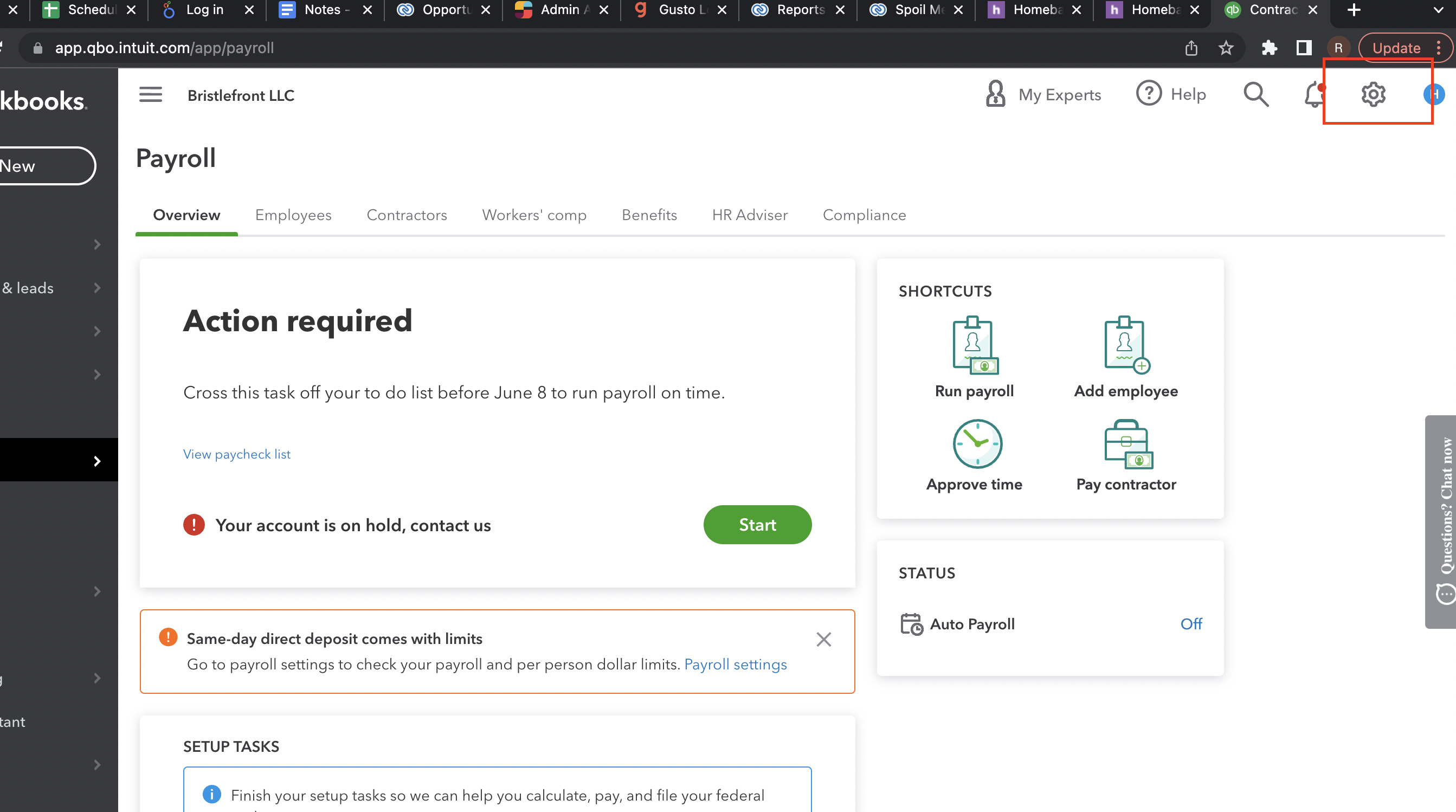 Step 2: Select Manage Users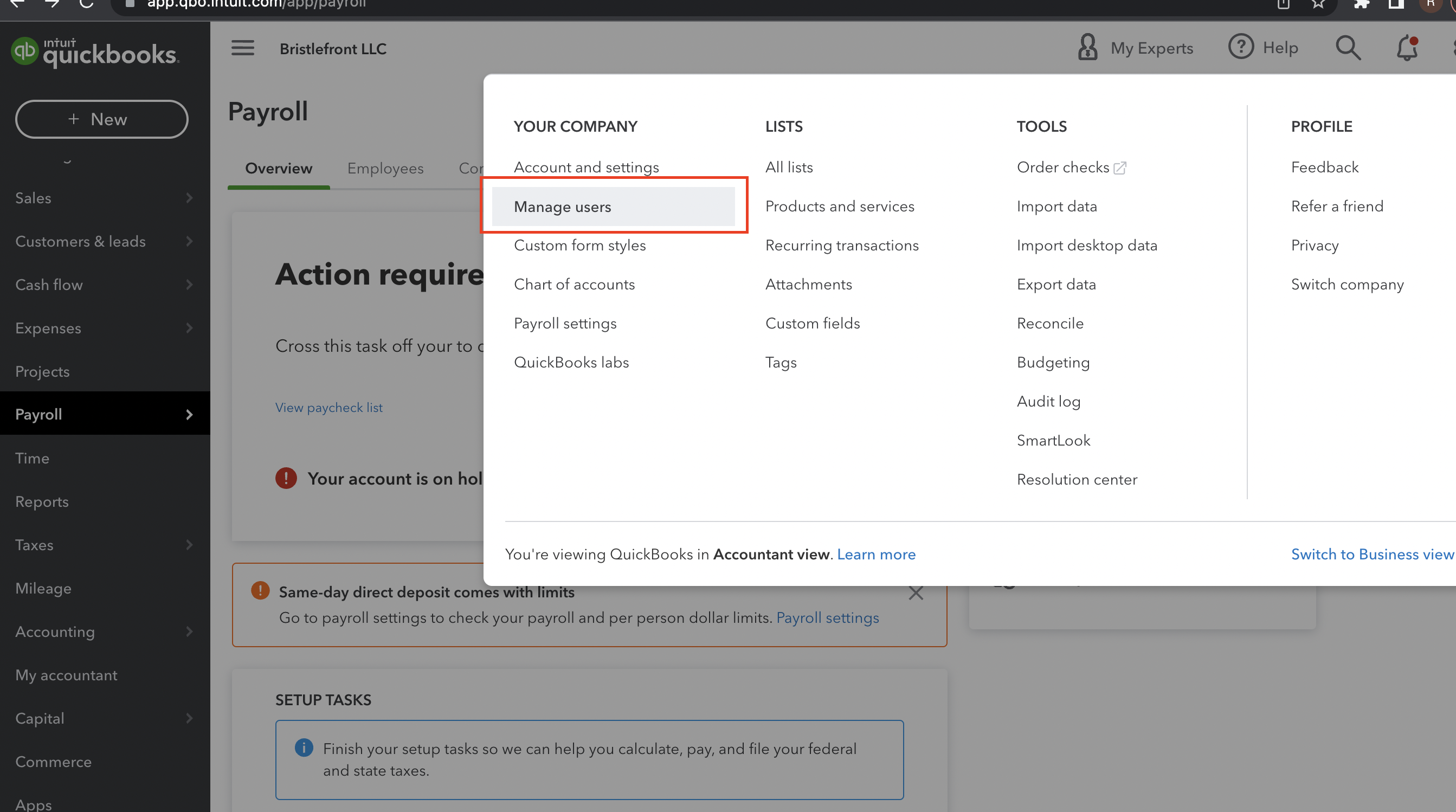 Step 3: Select Company Admin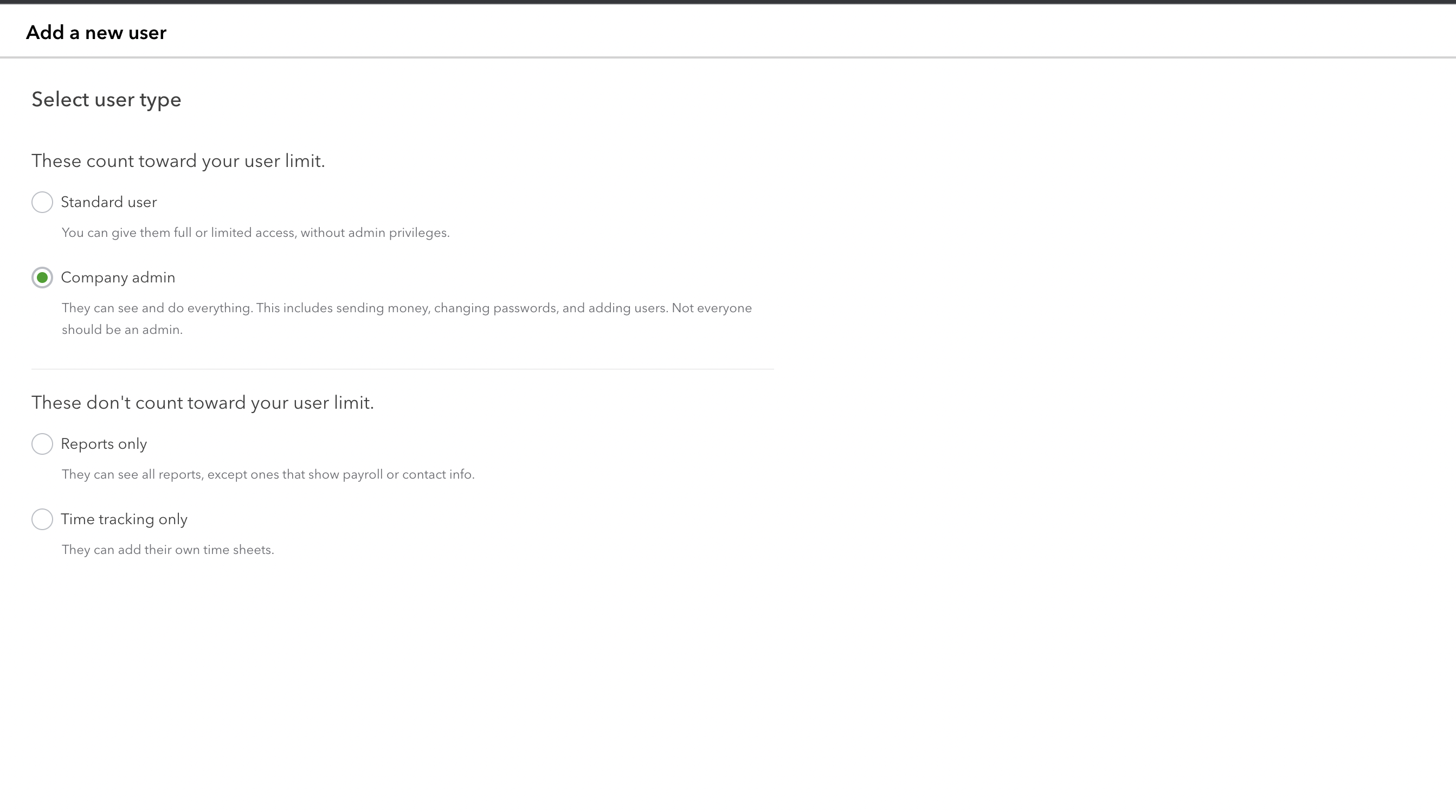 Step 4: Enter contact information while making sure the user email is payrolldata@joinhomebase.com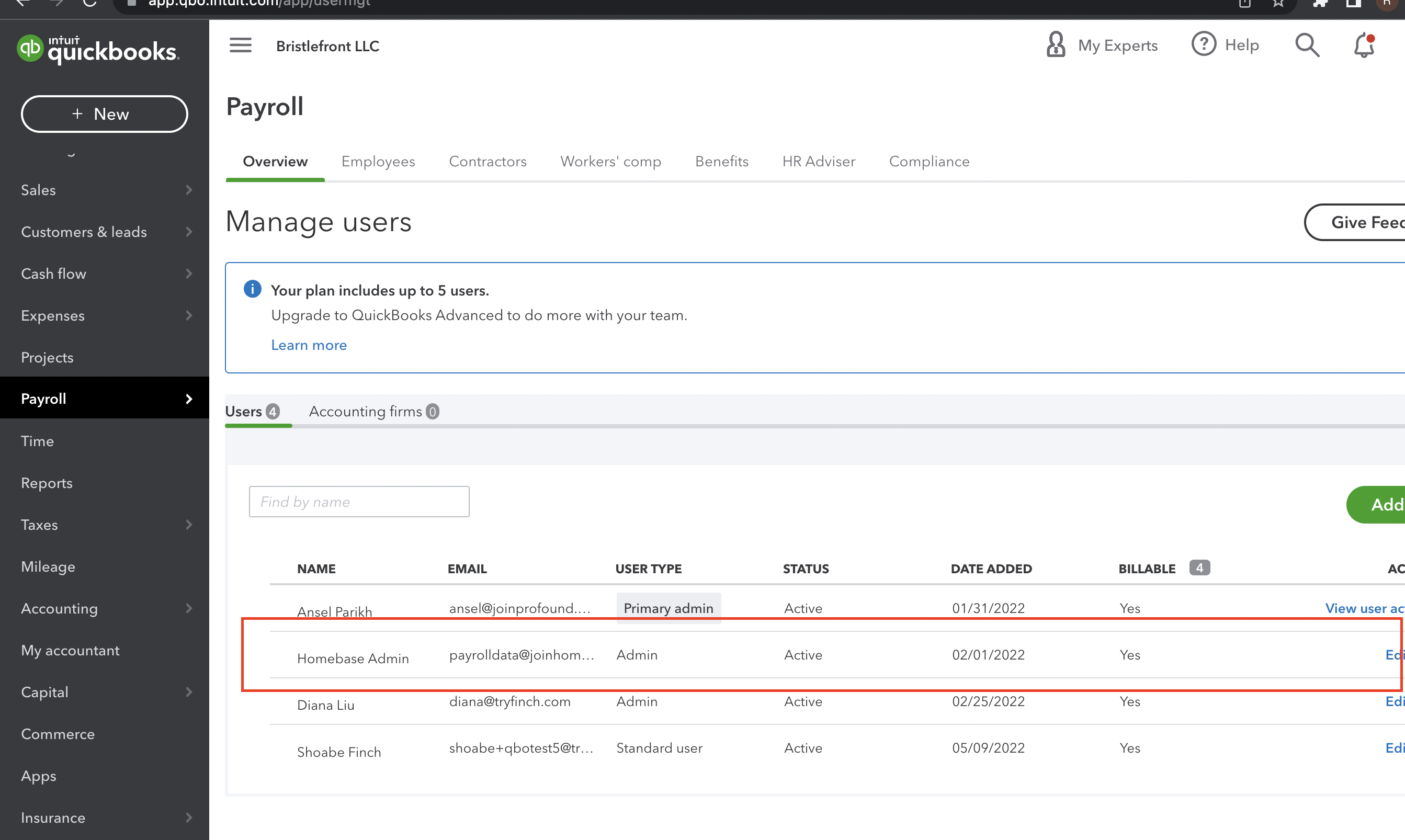 Step 5: If you can see payrolldata@joinhomebase.com added to the list of QBO admins, you're all set!