Giving Homebase admin access to your Gusto payroll account is easy! Follow the steps below and let our team know if you have any questions.
Log into your Gusto payroll account.
Step 1: Go to Settings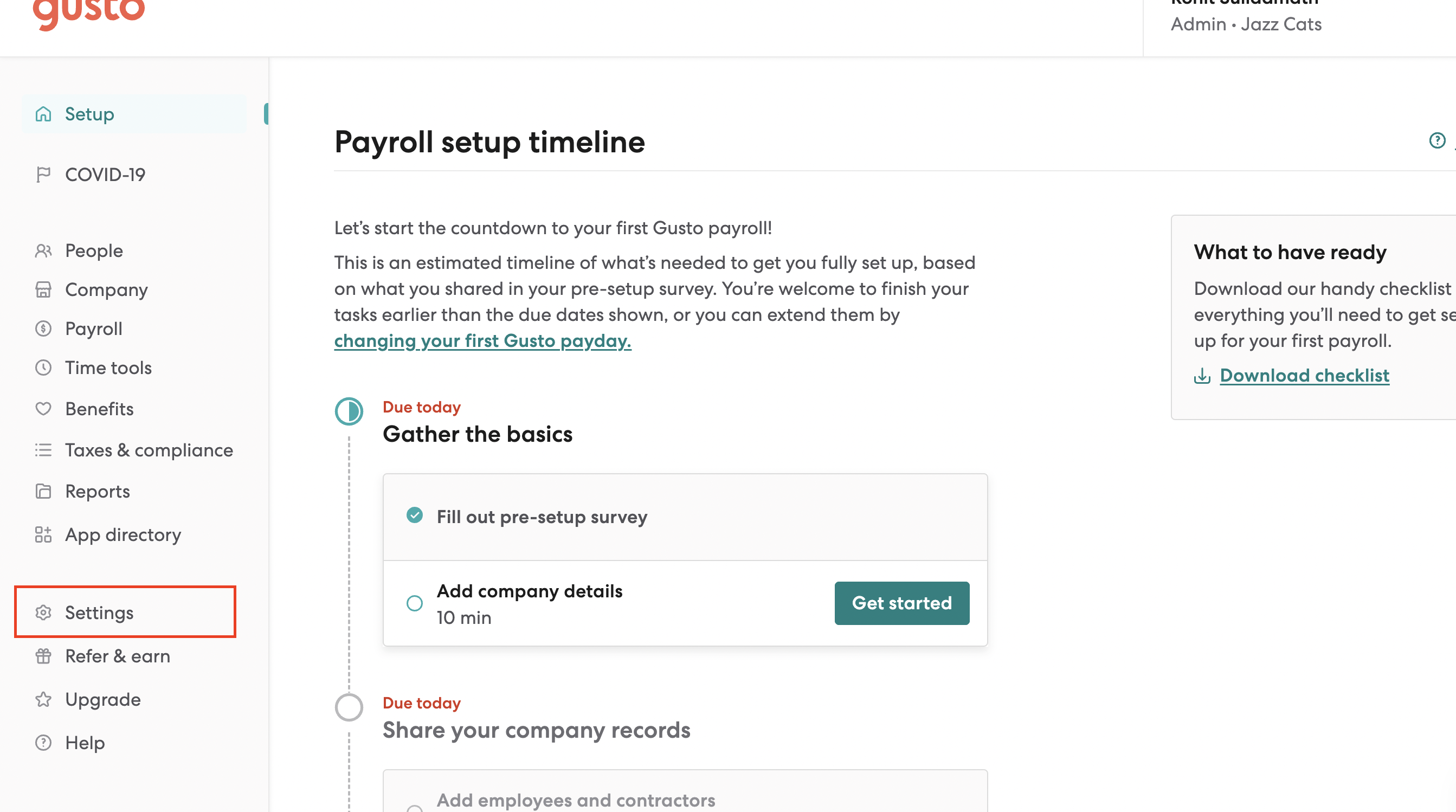 Step 2: Head to Gusto Admins and click Add new admin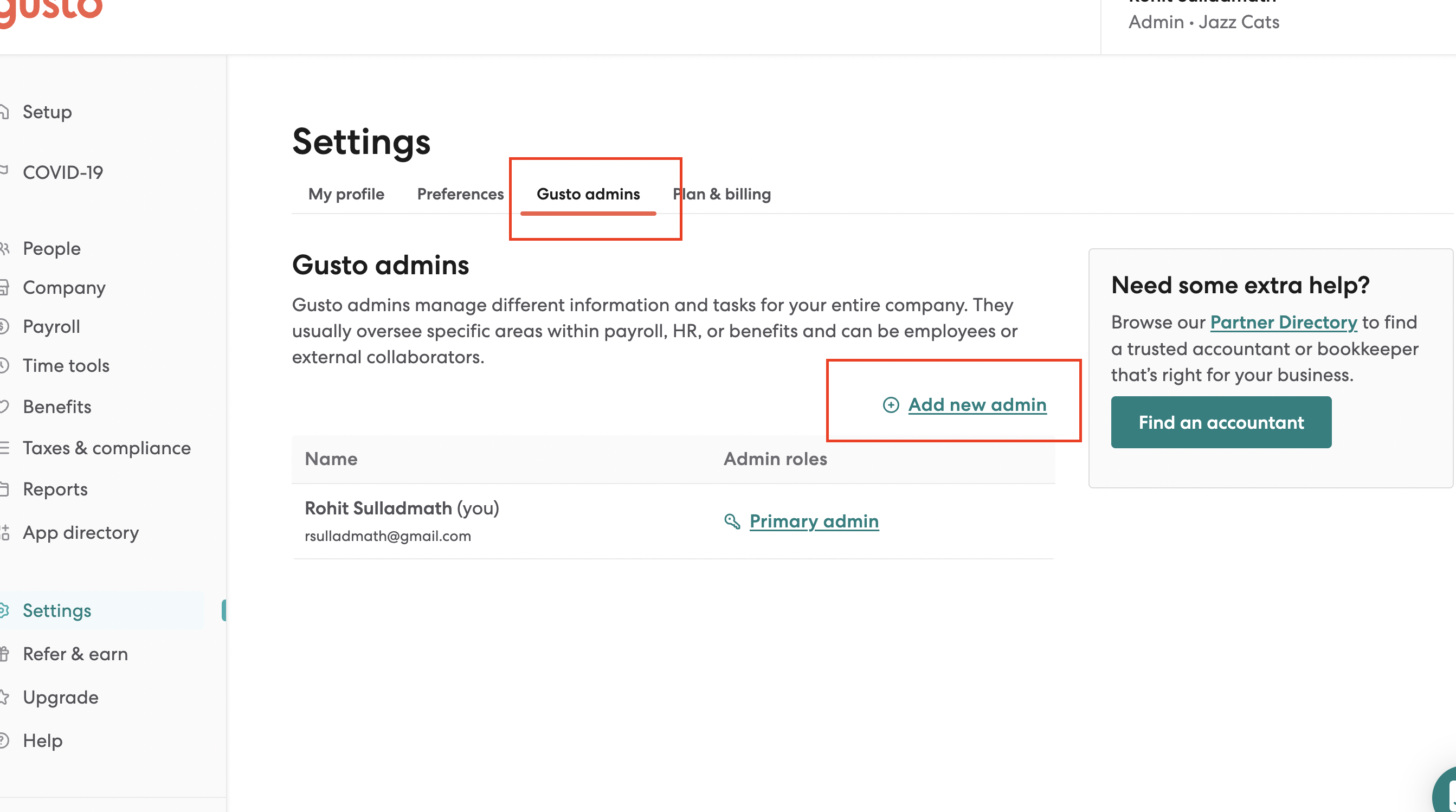 Step 3: Select Not an Employee, Other Collaborator, Name, Email.
******Note: email MUST be payrolldata@joinhomebase.com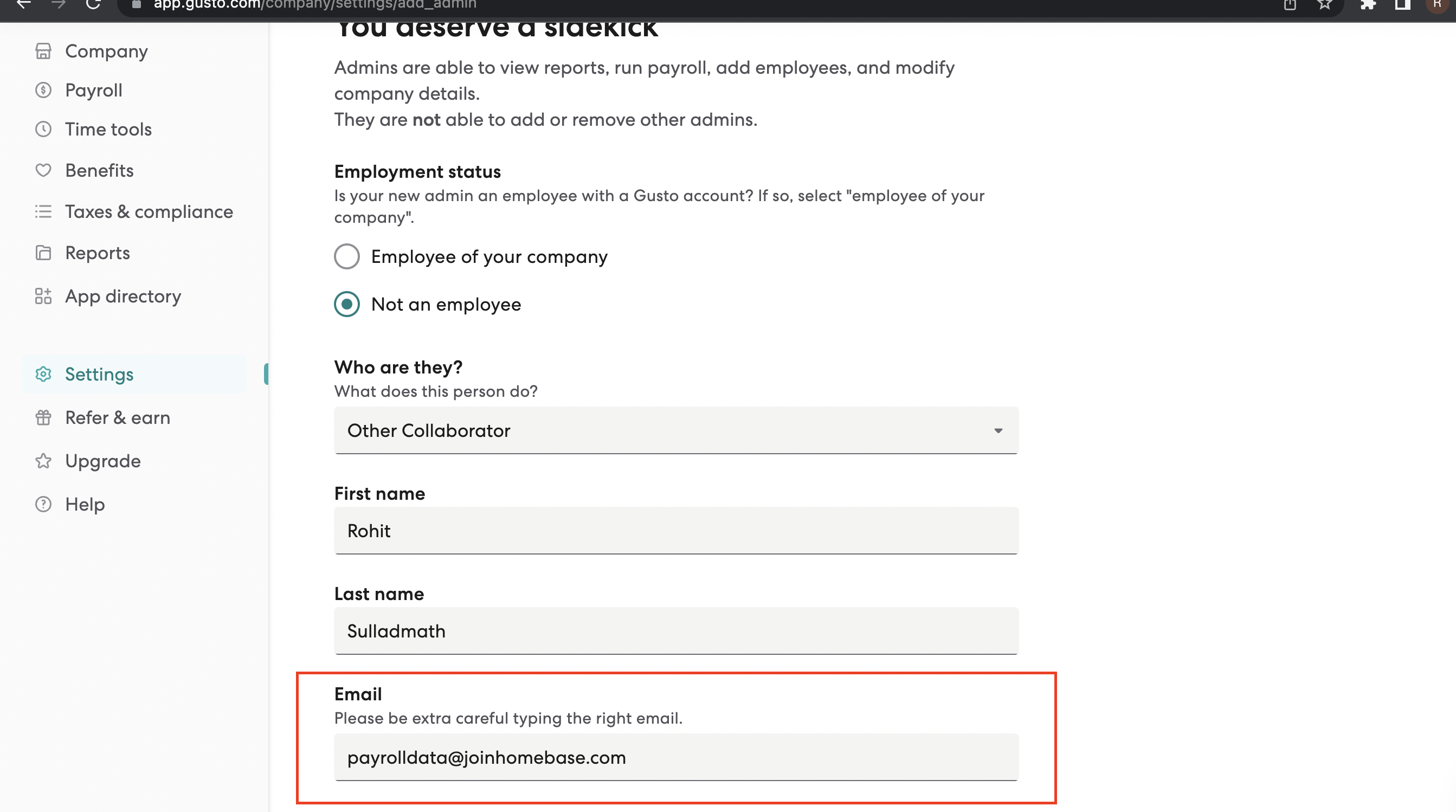 Step 4: Select Require for all admins. We need Full Access Admin at the very least.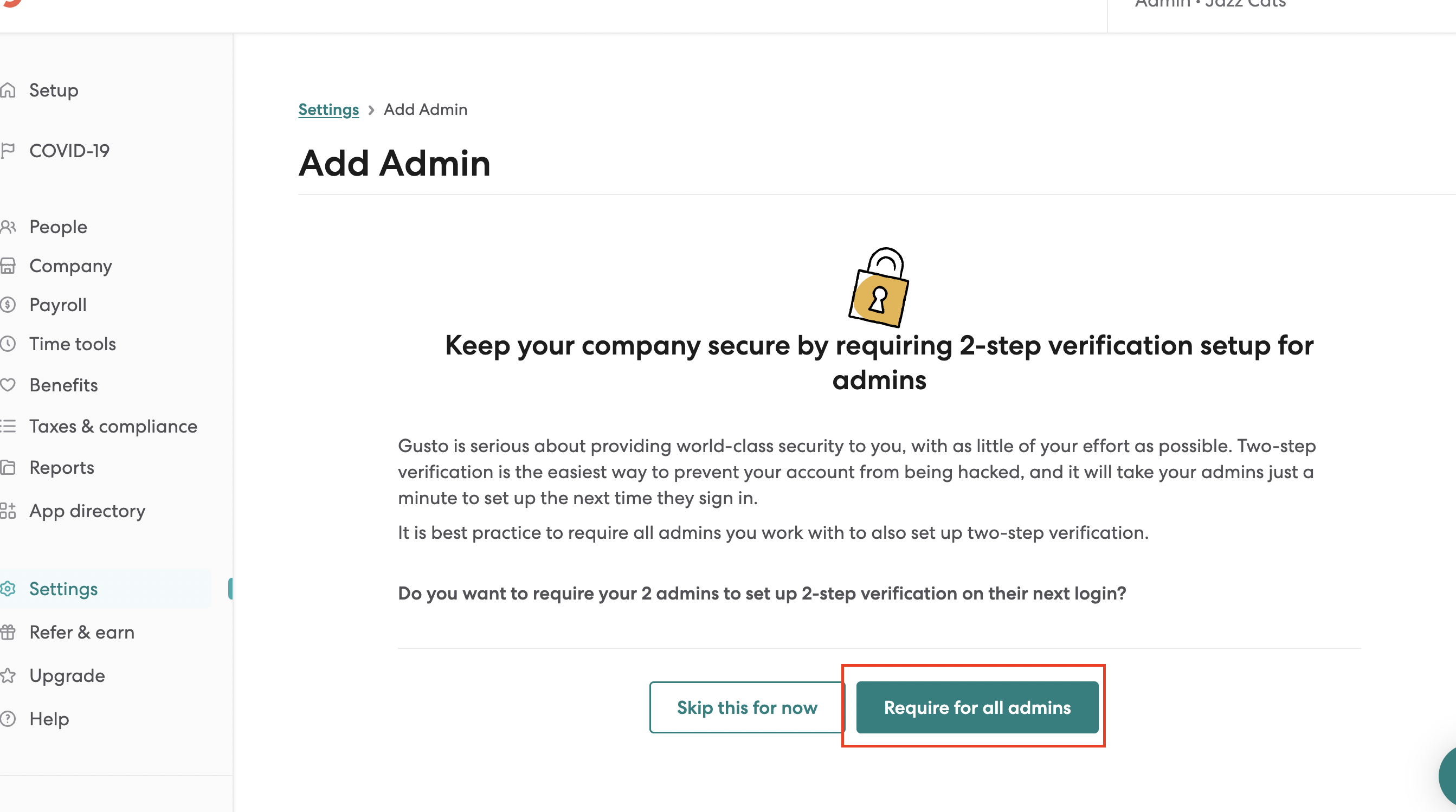 Step 5: If you can see payrolldata@joinhomebase.com added to the list of gusto admins, you're all set!